We would love to hear about any cycling related event or news in the area.
Please drop us a line on the contact page
The Hythe Cycling Club is affiliated to British Cycling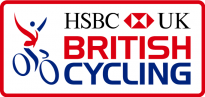 HCC'S Inaugural Trip to the Olympic Velodrome I am currently writing this in Wagamama with Pierre after a scintillating timed lap session in the Olympic Velodrome. A great social night. Huge shout out to Pierre for posting the third quickest time of the night with an...