The Club
We are Hythe Cycling Club (HCC) founded and affiliated to British Cycling in 2015. The club is managed by a dedicated management committee who are democratically elected by its members as part of the Annual General Meeting.
.
Our club rides every Sunday morning at 09:00 from the Hythe & Saltwood Sailing Club cycling in organised groups through towns, villages and the beautiful countryside of Kent. As well as the Sunday club ride, our members engage in Charity Rides, Competitive Time Trials, Sportives, Road Racing and Track rides.
We are a relatively new cycling club with an increasing membership offering a range of groups to cycle with based on rider's ability and aspirations. Group sizes are kept to around 10 riders with each group being led by a Ride Captain with a Sweeper at the rear of the group.
Rides
As well as the HCC Sunday organised club rides, some of its members along with members from other local cycling clubs and cyclists take part in social training rides on Tuesdays, Wednesdays and Fridays.
These social training rides take place from the The Red Lion (currently Tuesday evenings) and Hythe Light Railway Café (Wed/ Fri) in which groups and route are organised by themselves on the day. The rides range in length from 25 to 70 miles and vary in pace from leisurely to brisk. Note these are non-HCC rides.
If you fancy meeting up with like minded cyclists and want to increase your weekly mileage, maintain or increase your level of fitness and enjoy lunch as part of the ride, then feel free to join in.
Keep in touch
The club communicates to its members through our Facebook page and email. For further information about our club, please take a look around our website and use the contact page if you require any additional information.
The Hythe Cycling Club is affiliated to British Cycling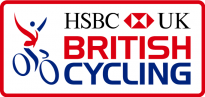 You can join the club Here or via  British Cycling online. Note: there is a £1 admin fee if you join any BC club online.
Advertising
Please contact HCC if you wish to advertise here.