Hythe Cycling Club Membership is available for individuals and families
Renewing your membership
Simply pay the renewal fee, currently £20 for individuals or £35 for families,  directly to the HCC bank account. Email mail@hythecyclingclub.org if you need a reminder. There's no need to complete and resubmit the application form. 
Alternatively, for an additional £1 payable to British Cycling, you can renew your membership online via British Cycling HERE
Joining The Hythe Cycling Club
To join the Hythe Cycling Club complete* HCC Membership App Form 2023 following the joining instructions as directed please. *The application form is for NEW members.
Alternatively, for an additional £1 payable to British Cycling, you can join the club online via British Cycling HERE
Membership annual subscriptions:

Adults

For 2023

@ £20 each 

Under 21s –   see declaration on application form
Free
Family membership (two adults and one or more under 18s)
@ £35 
Hythe Cycling Club Constitution
Please see the attached document for full details of the Hythe Cycling Club constitution. HCC_Constitution.pdf
NOTES:
 Membership subscription is reduced by 50% from 1st July*
 Membership of HCC is required in order to join the HCC STRAVA Group . If membership lapses STRAVA Group membership will cease
Membership of HCC includes joining SPOND to participate in all club rides.
Guest Rides
Guest riders may join up to 5 club rides. Please make yourself known to the ride leader before the ride begins. Some of our ride group contacts can be found here if you need to find a familiar face.
The Hythe Cycling Club is affiliated to British Cycling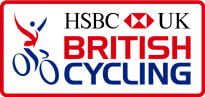 You can join the club Here or via  British Cycling online. Note: there is a £1 admin fee if you join any BC club online.