We have Sunday club rides to various destinations and also occasional longer café stop rides
Sunday Club Rides
The Hythe Cycling Club (HCC) main focus is the club run which takes place each Sunday morning leaving at 9:00am from the Hythe & Saltwood Sailing Club. It is recommended that riders arrive 10 minutes before the club ride commences in order to prepare for the ride. Riders should make themselves known to the group ride coordinator(s) who will provide the following information.
Groups
Ride Captains
Route for the day
Typical mileage ranges from 30 to 50 miles.
Café Stop/Feature Rides
Café Stop/Feature Rides take place periodically throughout the year and are longer rides comprising of riders from all HCC groups. HCC members are advised in advance by email and by the Spond app. The rides depart from the HCC HQ at the earlier time of 08:00 on the Sunday morning.
The idea is to experience a longer ride, meet members from other groups and enjoy well-earned refreshments in the café at the half way point (or other designated points), then cycle back to the HCC HQ, with riders having the option to leave the group as they near their respective homes.
Depending on how many riders sign up for the event will determine the groups and group size. As with all HCC group rides, each group will be assigned a Ride Captain and Sweeper.
Typical Mileage ranges from 50 to 100 miles.
Café Stop/Feature Ride Destinations
Headcorn Aerodrome
Teapot Island Near Maidstone
Sissinghurst Castle Gardens
Freewheel pub/cycle Café Near Faversham
Bedgebury Pinetum
Birlington Gap
Hawkhurst
Hastings
Rye
Whitstable
The Hythe Cycling Club is affiliated to British Cycling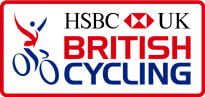 You can join the club Here or via  British Cycling online. Note: there is a £1 admin fee if you join any BC club online.