HCC usage of the SPOND app

The Club decided to institute the use of Spond in 2020 in order to arrange and regulate Group Rides as a result of strict Covid-19 regulations.
Spond is a free App which can be used via Mobile Phone, Tablet or Desktop. As far as HCC is concerned it is a very useful tool that enables Group Rides to be organized by the Ride Leaders and advised to all the members. The departure time, venue and maximum number of riders can be specified in a brief message to all those Club members signed up to Spond. It is simple, free and highly effective.
The Club expects that all members who wish to participate in Group Rides should be signed up to the App.
Details of a Sunday Group Ride or other activity is usually posted approximately 6 days beforehand and HCC members are invited to accept or decline the invitation. There is no specific deadline for a response, but most members respond by the Friday preceding a Sunday Ride. If necessary, the member can also cancel their participation at short notice.
Non-members who wish to try out Club rides before joining can apply to the Committee via the Club website for permission to join the HCC Spond Group so that they can see how it works.
Please contact the Committee if you have any questions.
Please visit the SPOND website for more information and download links.
The Hythe Cycling Club is affiliated to British Cycling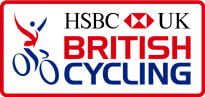 You can join the club Here or via  British Cycling online. Note: there is a £1 admin fee if you join any BC club online.