Ride Contacts
New and guest riders – on arrival please make yourself known to one of the ride contacts in your selected group. If your group ride contact is not available (there is no obligation for our contact to be there every week) – feel free to chat to one of the other contacts, they will be happy to help.
Charles Brown
Intermediate Group
Andy Wickens
Fast Intermediate Group
The Hythe Cycling Club is affiliated to British Cycling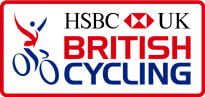 You can join the club Here or via  British Cycling online. Note: there is a £1 admin fee if you join any BC club online.