The Club Committee
The committee comprises Chairman, Secretary and Treasurer, with other committee members responsible for Cycling Kit, Welfare, Website, Social Media and general running of the club.
Committee
Chairman: Justin Mills
Secretary: Heidi Hammond
Treasurer: Mark Brady
James Harrison 
Andre Stiffell
The Hythe Cycling Club is affiliated to British Cycling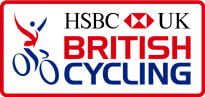 You can join the club Here or via  British Cycling online. Note: there is a £1 admin fee if you join any BC club online.
Advertising
Please contact HCC if you wish to advertise here.