Current statement on resumption of organised rides for Hythe Cycling Club during the Covid-19 pandemic 2020
4th Nov 2020
Ahead of new restrictions being introduced in England from midnight tonight, we have today taken the decision to suspend all sanctioned events and activities until December 3rd.
Further information from British Cycling can be found here
10th Oct 2020
Official rides to resume using the free Spond app. Members will be sent an email with information on the app and how to organise rides. Have a read, sign-up, volunteer if you can, lets get riding…
11th July 2020
A email was sent out to all club members regarding the club base at The Hythe & Saltwood Sailing Club.
If you are a HCC member and haven't recieved this email please feel free to contact the club via this website's contact page.
30th June 2020
Current British Cycling advice on club and group rides dated 18th June advises club rides can take place with groups of up to 6 riding together while adhering to the 2m distancing rule, and in accordance with numerous guidelines relating to before, during and after the activity.
After considering this latest advice and associated detail, the HCC committee have decided to not yet resume organised club rides given the limited club resources and the organisation needed to operate within all the guidelines, while maintaining the safety of all concerned and the reputation of the club
The HCC committee will continue to monitor British Cycling guidance as and when it's updated, each time re-assessing when HCC can reasonably resume organised club rides.
The Hythe Cycling Club is affiliated to British Cycling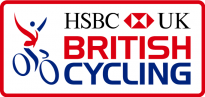 You can join the club Here or via  British Cycling online. Note: there is a £1 admin fee if you join any BC club online.