Members
Hythe Cycling Club membership information
Hythe Cycling Club Membership is available for individuals and families
Joining The Hythe Cycling Club
To join the Hythe Cycling Club complete the attached membership form following the joining instructions as directed please. HCC_Membership_Form.docx
Alternatively (for a £1 joining fee) – You can join the club online via British Cycling HERE
Hythe Cycling Club Constitution
Please see the attached document for full details of the Hythe Cycling Club constitution. HCC_Constitution.pdf
Membership annual subscriptions:

Adults

For 2020

@ £15 each *

Under 21s –   see declaration on application form
Free
Family membership (two adults and one or more under 18s)
@ £30 *
NOTES:
*Membership subscription is reduced by 50% from 1st July
 Membership of HCC is required in order to join the HCC STRAVA Group . If membership lapses STRAVA Group membership will cease
Guest Rides
Guest riders may join up to 5 club rides. Please make yourself known to the ride leader before the ride begins. Some of our ride group contacts can be found here if you need to find a familiar face.
The Hythe Cycling Club is affiliated to British Cycling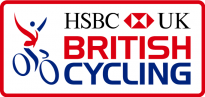 You can join the club Here or via  British Cycling online. Note: there is a £1 admin fee if you join any BC club online.