The Club Committee
The committee comprises Chairman and Treasurer, with all members jointly sharing the role of Club Secretary. Other than Chairman and Treasurer the remaining committee members are responsible for Cycling Kit, Welfare, Website, Social Media and general running of the club.
Committee
Chairman: Richard Foster
Treasurer: Paul Elliman
Justin Mills
Sarah Philpott
Mark Brady
Colin Hart
The Hythe Cycling Club is affiliated to British Cycling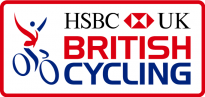 You can join the club Here or via  British Cycling online. Note: there is a £1 admin fee if you join any BC club online.
Advertising
Please contact HCC if you wish to advertise here.